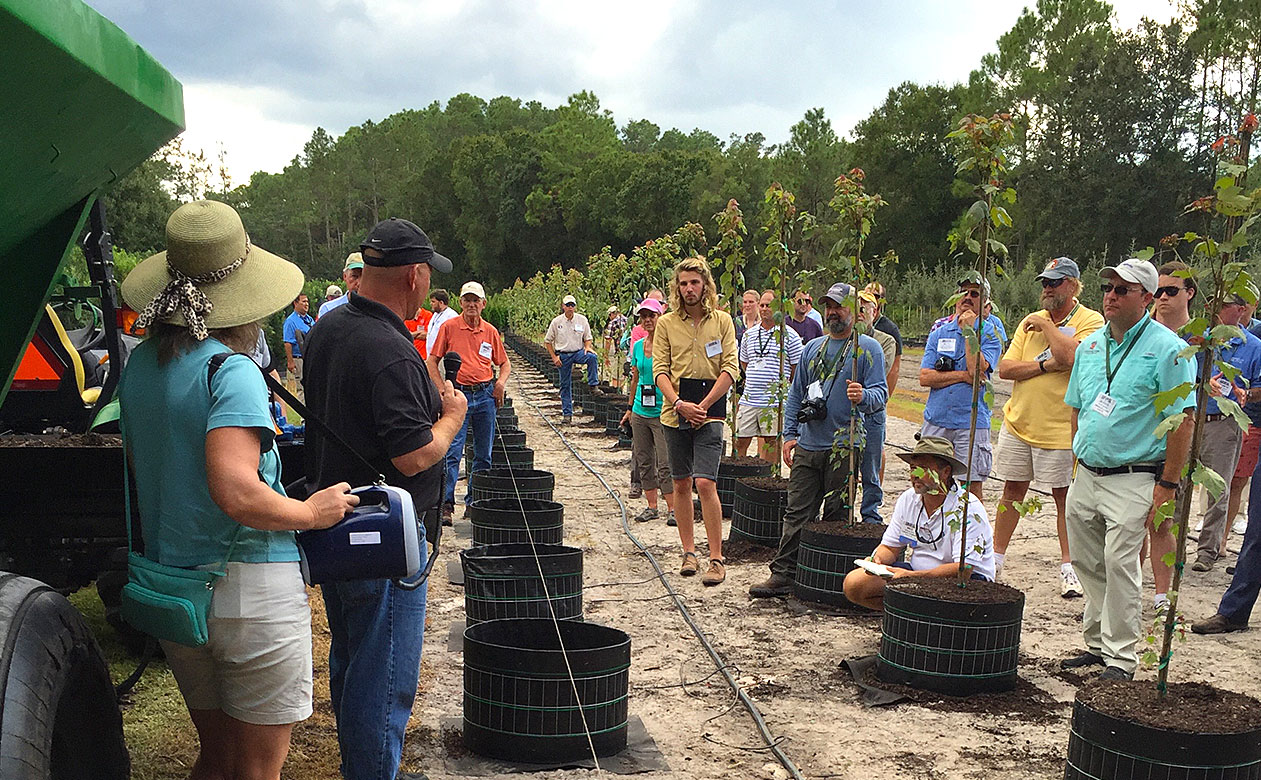 13 Aug

International Plant Propagator's Society (IPPS) learn about Cool Ring Containers
AN OPEN LETTER OF THANKS TO THE IPPS
Dear IPPS tour visitors,
We want to thank you for taking the time to tour our farm, Butler Tree Farm, last week during the 2015 International Tour. Our staff enjoyed meeting you and it was our honor to share with you our Cool RingTM air-root pruning container process. We use this system for all of our trees to yield quicker crop rotations and promote faster establishment in landscapes.
Our business is built one relationship at a time. Our commitment is to provide our customers with all the information required in order to make well-informed decisions for their horticultural needs. We will keep you posted on our progress and hope you can visit us again soon. If you have questions or if we can be of future assistance, please don't hesitate to ask.
Warm Regards,
Glenn & Kendra Harrell, Owner
Ericca Garrison, Marketing Director
BUTLER TREE FARM  |  FLORIDA COOL RING CONTAINERS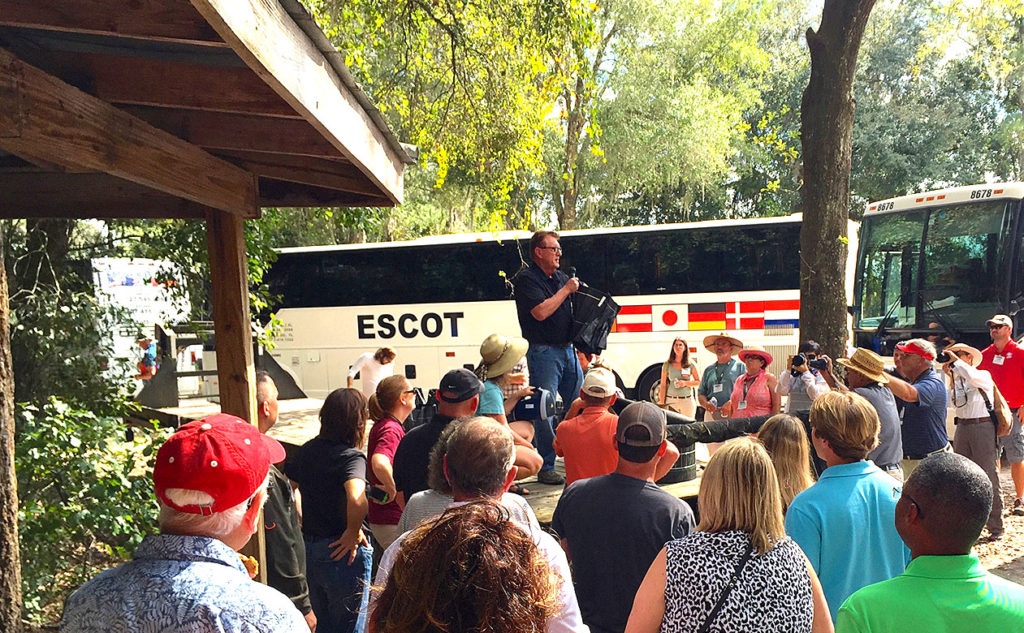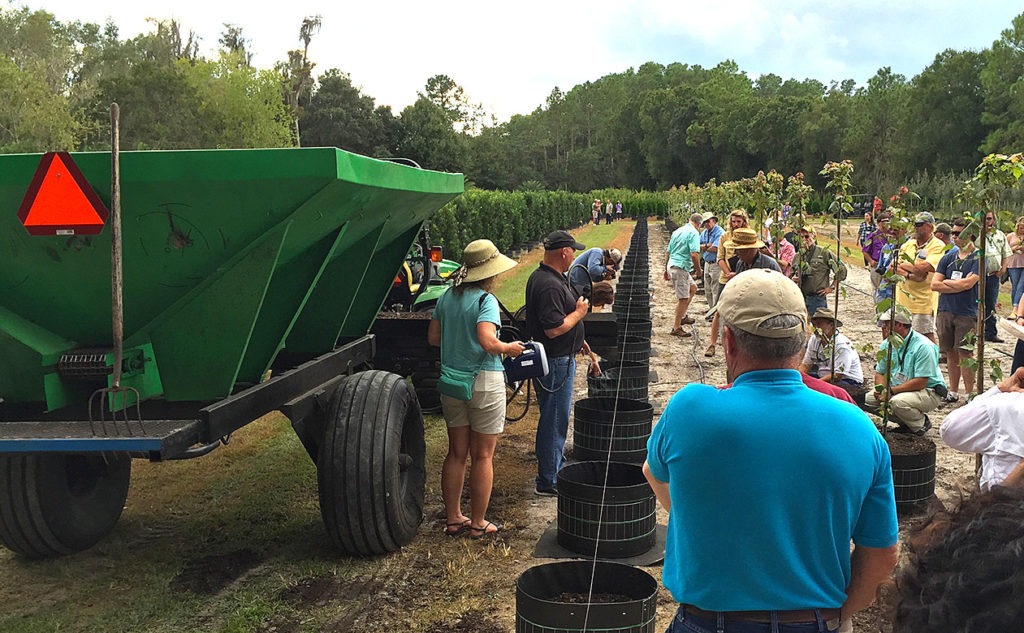 ---
SIGNIFICANCE TO INDUSTRY
An experience of a lifetime – Join us on the next International Tour
The annual International IPPS Tours are hosted on a rotation basis by a different Region each year. The International Board meeting takes place during these tours. IPPS members are welcome and encouraged to join the tours which are an unique opportunity to visit different countries, meet fellow IPPS members abroad and seek and share globally.
View photos of previous International Tours here: International Tour Photo Albums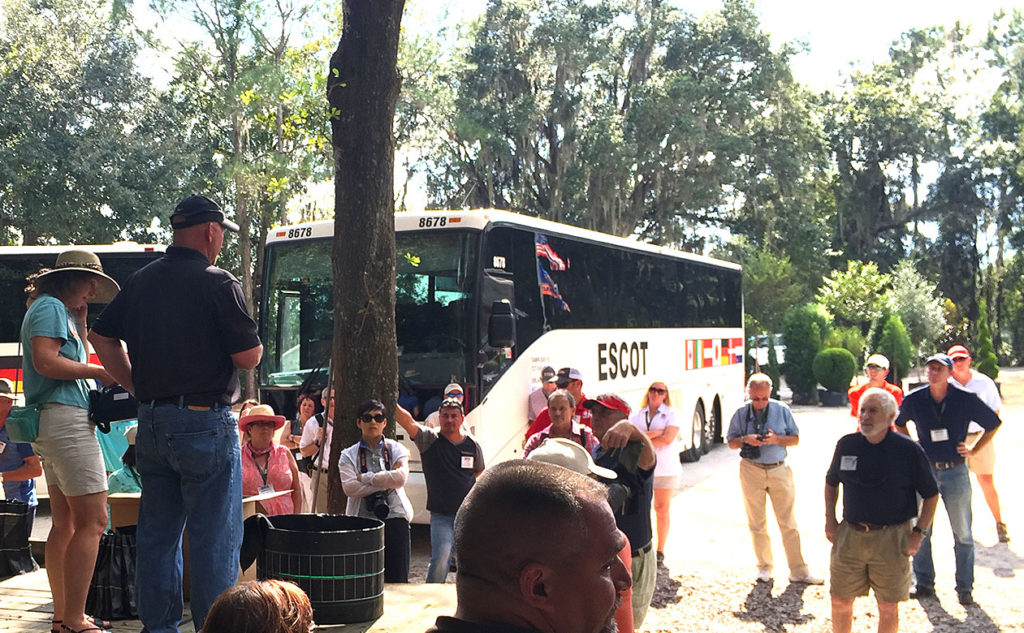 ---
INTERNATIONAL PLANT PROPAGATOR'S SOCIETY
The International Plant Propagator's Society (IPPS) is a group of nurserymen, educators, researchers, breeders, allied suppliers and horticulture students that meets annually to share information on the latest trends, hottest plants, radical growing techniques, new chemicals, and any other topic that is relevant to our nursery industry and will make us better growers.
The Southern Region of IPPS North America is having their annual symposium this fall in Tampa from October 10-14. IPPS hasn't met in Florida in many years, so this will be a great opportunity to show off our amazing Central Florida nursery operations, botanical gardens, research facilities… and southern hospitality.
The Southern Region will have members coming from as far west as Oklahoma and as far north as Virginia. There will also be attendees from the Eastern and Western Regions. Shawn Steed, the local site chairman, has arranged tours and speakers that should impress participants from all the other states. And, to make this symposium even more special, we will be joined by members of the IPPS International Board – with representatives from Australia, Great Britain, Japan and South Africa – following their tour along the Gulf Coast that starts in Louisiana. This should be a memorable gathering, so please consider coming.
The Sheraton Tampa Riverwalk is the host hotel at which all meetings and banquets will occur and where the speakers will be presenting their talks. Some of this year's presenters include Rick Crowder, Brienne Arthur, Brian Jackson, David Creech, Mike Dirr, Chris Marble, Bart Schutzman, James Harden, Jason Smith, Elizabeth Riley, Shawn Steed, and Elliott Hallum. For a full list and schedule, you can visit the IPPS Southern Region website at www.ipps-srna.org. You will also find a membership application there. You don't have to be a member to attend, but I believe the cost is lower if you do.
What I love most about these meetings are the tours and travel time spent on the bus, rubbing elbows with legends of our industry, sharing ideas and learning from folks like Allan Armitage, Mike Dirr, David Creech, Don Shadow, Donna Fare, Tom Yeager and Ted Bilderback. I always come back from the symposium with my batteries recharged and full of new ideas to try.
This year's tours will take us to some of West Central Florida's best nurseries – Speedling, Harrell's, Mariposa, Riverview Flower Farms, and Butler Tree Farm. We will also be visiting amazing botanical gardens – the Ringling Bayfront Gardens and one of my favorites, Bok Tower. There will also be optional pre- and post-tours for people with extra time that are driving to the meeting.
The IPPS hopes that nurserymen and students, especially from our area, will plan to attend this important educational event. With 16 other states in the Southern Region, it may be decades before it gets around to Florida again. I do have to warn you though that IPPS, like PCP, THC or LSD, may be addictive. Once you attend an annual IPPS symposium, you will be hooked, and like me, will travel every year to each exciting location to tour the South's best nurseries and listen to its finest speakers.
Feel free to call me if you need further convincing.
---
Need further information or a free quote?
Email us
or call us today at 863-838-7407, we are happy to assist!
We encourage you to visit us at
Butler Tree Farm
, our research & development nursery, for a personal tour of our 160+ acres of Cool Ring container grown trees and shrubs.